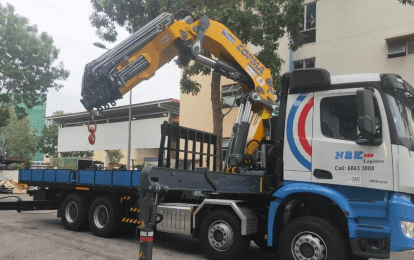 Lorry Cranes
Lorry cranes are lorries attached with a crane operated by drivers that are used for lifting and moving heavy objects. At NEK, our experienced drivers make sure your goods are sent meticulously and with ease.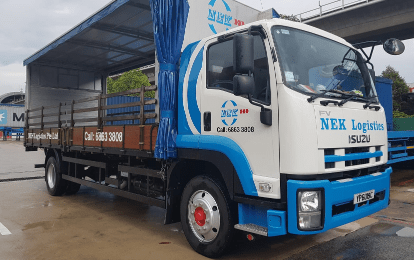 Lorry
Our lorries cover a length of 24ft by the width of 7.9ft with a max laden of 15 tons. Mostly used for delivering pallets, cases, bins or any heavy cargoes. We also provide the manpower needed for loading/unloading purposes.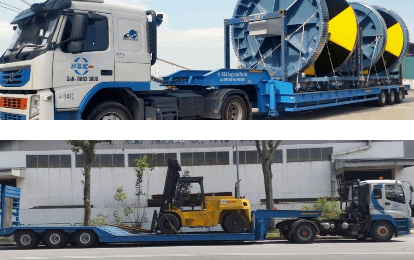 Lowbed / UBED
Low Bed / UBed is a semi-trailer with a drop in deck height right after the gooseneck. This allows it to be lower compared to other trailers. It offers the ability to carry any legal goods or machinery up to 11.5ft (3.5m) tall for Lowbed and up to 12.7ft (3.9m) tall for Ubed, which other trailers cannot.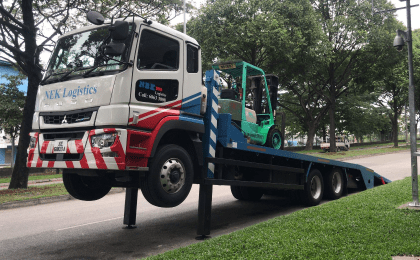 Self-Loader
Self-loader is a smaller version of Low bed. As its name suggests, the goods are usually loaded by themselves. It requires the driver to operate the machinery and load it up. At NEK, we have very experienced drivers who have the capability to operate any kind of machinery with safety as their priority.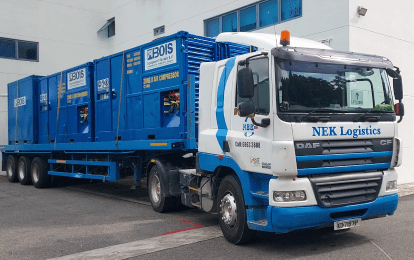 40-Foot Trailer
Trailers are large transport vehicles designed to be hauled by a truck for transporting long or irregularly shaped loads such as poles & pipes or any heavy cargoes.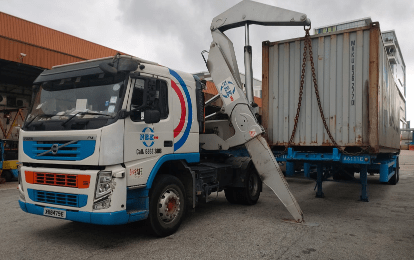 Side-Lifter
A side lifter is a container trailer that is capable of loading and unloading containers on its own without the help of a lorry crane or a forklift. It comes in handy and helps to solve situations when space is limited for hoisting a container.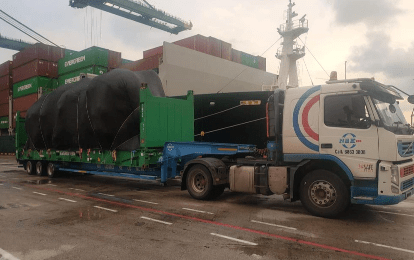 OOG
OVER-HEIGHT, OVER-WIDTH OR OVER-LENGTH goods require police escort. NEK logistics provides a holistic service, we help our customers to make booking for police escort, documentation, direct loading of goods and delivery.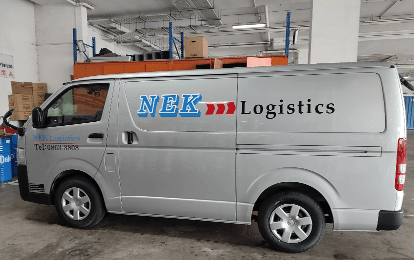 Van Delivery Services
We provide Van delivery service to deliver smaller items like, cartons, Parcel & Boxes, Etc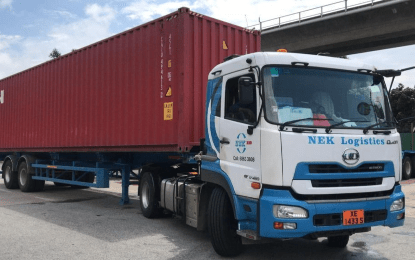 Container Trucking
CONTAINER TRUCKING is the delivering of goods that are containerised. Our fleet of prime mover's drivers have the relevant experience and expertise to complete the job. Our prime movers have access to all the different ports in Singapore.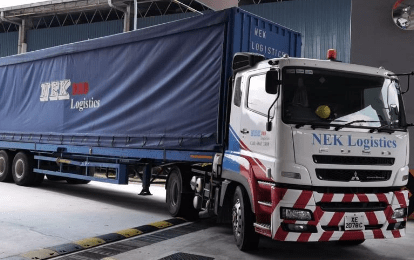 Container Canvas
CONTAINER CANVAS is a vehicle with canvas protection on both side. This is ideal for transportation of cargoes with minimum exposure to rain, dust etc. Our Container Canvas has a loading capacity of up to 35000KG. A body length of 40 feet (12m) and a width of 8 feet (2.4m).