Our goal is to exceed the expectations of every client by offering outstanding customer services, increased flexibility, affordable prices, timely deliveries, and having safety as our priority and thus optimizing efficiency.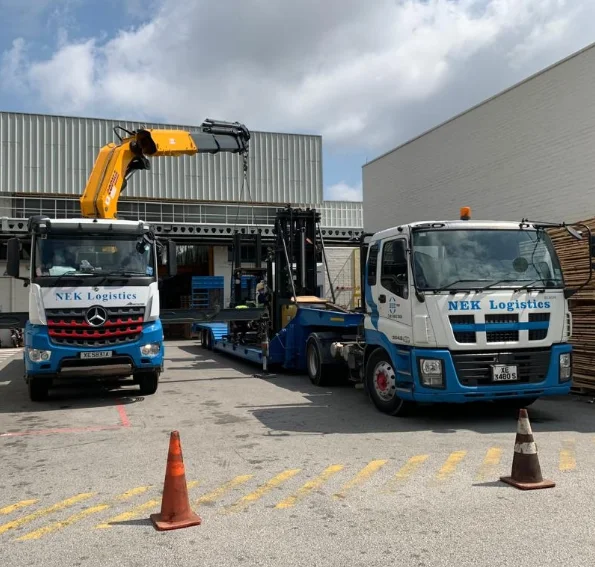 NEK logistics Pte Ltd is a
logistics company

which provides transportation for all

kinds of heavy goods.

NEK was founded by Daniel Ng in 1994 and has been expanding ever since. With more than 2 decades of experience, NEK provides quality logistics to ensure your goods are delivered meticulously and with ease. Our goal is to optimise efficiency and exceed the expectations of our clients by offering outstanding customer service, increased flexibility, affordable prices, timely deliveries while having safety as our priority. As a veteran in logistics, NEK's extensive skills allow us to be involved in every stage of the transportation of our client's goods – from loading and unloading to containerisation. With NEK as your logistics partner, you can trust us with every single detail without any worry.

Unlike other logistic companies, we possess experienced drivers and operators who are trained to deal with any kind of setbacks. Our proven track record for having nearly 100% successful deliveries is a statement of our commitment of putting the safety of your goods as priority.

At NEK, we truly believe in upgrading and lifelong learning. We send our staffs for upgrading frequently, which allows them to be more efficient in our field in order to serve you better.

Hassle-Free Delivery

Proven Track Record

Highly Experienced Team